Pride month is right around the corner. Every year, the month of June is a time for the LGBTQ+ community to both celebrate and raise awareness around important issues. June was chosen as Pride Month to commemorate the Stonewall Riots of June 28, 1969, which was seen as one of the most significant turning points in the Gay Liberation Movement.  Over 50 years later, it is still an important social issue with more brands and public figures getting involved. 
Why Do Brands Run Pride Campaigns?
More brands use social, and especially influencers, to promote their stance on important social issues in order to elicit meaningful interactions with existing and current consumers. Now, more than ever, many consumers are driven by brand values and corporate culture when making purchases. Influencer collaborations are an authentic way to show your brand values, as it aligns your brand with someone who is viewed as a thought leader in their category.
Running a Pride campaign explicitly asserts your brand's ethics, and inserts you in an extremely relevant conversation. Previously, pride campaigns were more visual, with companies incorporating the pride flag into a logo or a social media post. Now, pride campaigns have evolved to cross-channel campaigns, often involving influencers to drive the most authentic impact.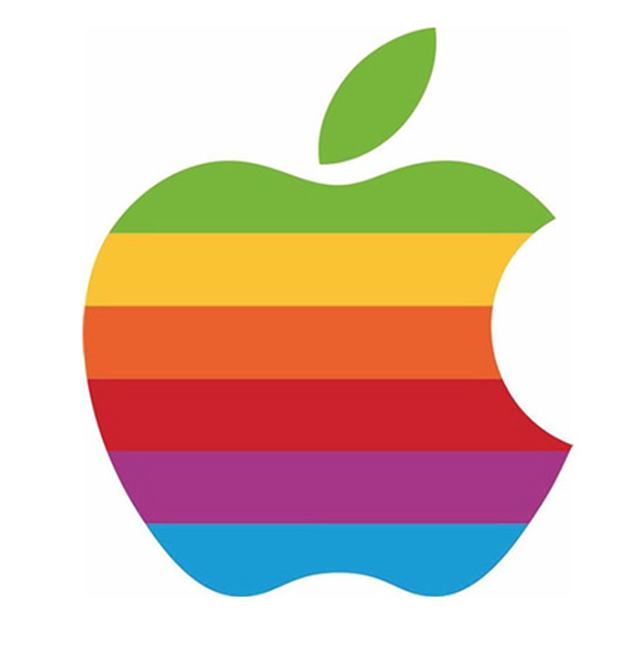 Apple's pride logo
How To Start a Pride Campaign
The first step of running any campaign, be it Pride or any other initiative, is determining the desired outcome of the campaign. 
Pride Campaign Goals:
To show support as an ally of the LGBTQ+ community 

Highlight corporate culture of LGBTQ+ inclusivity  

Support an LGBTQ+ organization or initiative 
Determining the goal of your campaign will help you understand which influencers you should collaborate with. For example, if your objective is to promote a corporate culture of inclusivity, your influencers might actually be your employees.
Example: #ExtraShotOfPride with Starbucks
Starbucks's 2019 pride campaign, #extrashotofpride, celebrated the diversity of the Starbucks community. The company created Pride-themed beverages for the month and asked employees to share what it meant to be a member of the LGBTQ+ community and a Starbucks employee.
The Results
There are no shortages of coffee houses around the world, but the #extrashotofpride campaign lets customers know that not only does Starbucks serve good coffee they offer an incomparable corporate culture.
What is an LGBTQ+ Influencer?
An influencer is a user who is able to drive meaningful impact with their audience, and an LGBTQ influencer is just the same. They are seen as "thought leaders" of their space, and their audience connects with their ideology and content. If your brand is looking to promote brand acceptance and inclusivity, these influencers are the perfect bridge for connecting with users who care most about these social issues.
What Are Micro-LGBTQ+ Influencers?
34% of LGBTQ+ influencers are micro-influencers
The majority of LGBTQ+ influencers are micro-influencers, and this is really no surprise. micro-influencers are a unique type of influencer. Though they do not have a high follower-count, they have an extremely focused and niche audience. Often driving higher engagement and the most impactful interactions.
5K-30K Followers 

Micro-influences have a small, targeted following that is specifically interested in their unique content.

500-5K True Reach

When vetting your next micro-influencer partner, check how many real views or "true reach" their content gets. Based on their follower count there is an obvious ratio that separates the real and the fake influencers.

60-75 Klear Score

The Klear Influencer Score is a 0-100 score that rates how influential a user is based on a variety of criteria. It is generated using our sophisticated machine learning technology. Typically micro-influencers have a Klear Score of between 60-75, but the score can be higher.
Who Follows LGBTQ+ Influencers
Collaborating with an influencer is really about interacting with their audience. Working with an influencer in a niche field offers the ability to engage with a loyal following. LGBTQ+ influencers' audience tends to subscribe to their values, which offers a great opportunity to introduce your brand values.

So, what demographics are typically found in an LGBTQ+ influencer's network?

👩61% of users who follow LGBTQ+ influencers are Female
🍰The average age of a follower is 28-years
🌎49% of followers are from the US 
✈ The top interest shared between LGBTQ+ influencers and their audience is Travel
How To Collaborate With LGBTQ+ Influencers
Once you've identified the objective of your campaign and selected the influencers you would like to collaborate with, you must next figure out how to insert your brand into a relevant conversation with the influencer's audience. Remember, Pride is a sensitive topic, and people are wary of brands using Pride to promote an agenda rather than showing real solidarity.
Collaborations should seem authentic. Discover how your brand fits into your influencer's life or how your brand can show support.
Example: Smirnoff Pride Bottles
@smirnoffus sent personalized vodka bottles to LGBTQ+ influencers for Pride month. The bottles fit seamlessly into the occasions of the influencer's life. Influencer @kiyomivalentineis seen holding her personalized bottle with her wife at their wedding.
Why Run A Pride Influencer Campaign?
The true value of an influencer campaign is found in the audience of the influencer. LGBTQ+ influencers have an extremely focused, and loyal audience. If an influencer promotes your brand to their dedicated followers, they are giving you an automatic stamp of approval. Though Pride Month is in June, some brands have begun running their Pride campaigns in May, perhaps hinting at a new trend. 
Pride Campaign Example: #ProudInMyCalvins
Calvin Klein's 2020 Pride campaign, #proudinmycalvins, is a collaboration with a diverse spectrum of LGBTQ+ influencers to discuss what it means to be proud and live authentically.
Influencer: @iamjarijones, 25.7k followers
Jari Jones is a Trans model, actress, and activist. Her followers are 67% female, 51% between 25-34, and 56% are based in New York.
Influencer: @reeceking, 485k followers
Reece is a London-based model. 57% of his audience is female, and though he is based in the UK, 43% of his audience is actually from the US.
Top LGBTQ+ Influencers
Who are some of the biggest names in the LGBTQ+ space? These influencers mesh their celebrity personas with their affiliation to the LGBTQ+ community. 
Lavern Cox is a transfer activist and actress, famously known for starring in the Netflix series Orange Is the New Black. She has over 4M followers on Instagram, alone, and has collaborated with brands including; Smirnoff, Ivy Park, Verizon, Olay, and more.
Megah  Rapineo is an American soccer player and official team member of the US National Women's Soccer team.  She is openly gay, and with 2.3M Instagram followers, has used her public persona as a platform for LGBTQ+ activism. Past collaborations have included; Smirnoff, Casper, Vitamin Water, Charmin, and more.
Billy Porter is an out actor, singer, director, and writer. He is a cast member of Pose and a main fixture on Broadway. With 1.5M Instagram followers, Billy's had some major collaborations including; Kettle One, Tiffany & Co, Saks, and more.
Start Your Pride Campaign
Your next collaboration is right around the corner! It's time to start planning for your Pride campaign. Schedule a time to speak with one of our influencer marketing experts and we'd be happy to guide you in the right direction! 
Schedule a Demo