The influencer marketing landscape is constantly evolving, meaning the tools you use must stay up-to-date with the latest industry trends. At Klear, we are constantly releasing new features and updating our platform to ensure that our technology is not just on-trend, but exceeds industry standards.
But, enough talk. Here are some of the latest features we are super excited about. 
Discover TikTok Influencers
Klear now fully supports TikTok, allowing customers to discover, vet, and manage TikTok influencers, and measure TikTok campaigns. As more brands incorporate TikTok into their influencer marketing strategy, it's important that running a campaign on any channel (new or old) be a straightforward process.
Our TikTok integration allows for seamless TikTok discovery by topic. Klear's machine learning technology classifies each TikTok influencer by shared content and generated engagements. Meaning, if you filter your discovery topic by Yoga, Klear will identify influencers who have used relevant hashtags (#yoga, #namaste, #vinyasa, #flow) and generates significant engagements and views. Without a sophisticated discovery tool, marketers would manually search for TikTok influencers. This process is time-consuming and is not data-driven. Klear's technology reduces manual work, saves time, and uses data to ensures brands are connecting with the most relevant influencers.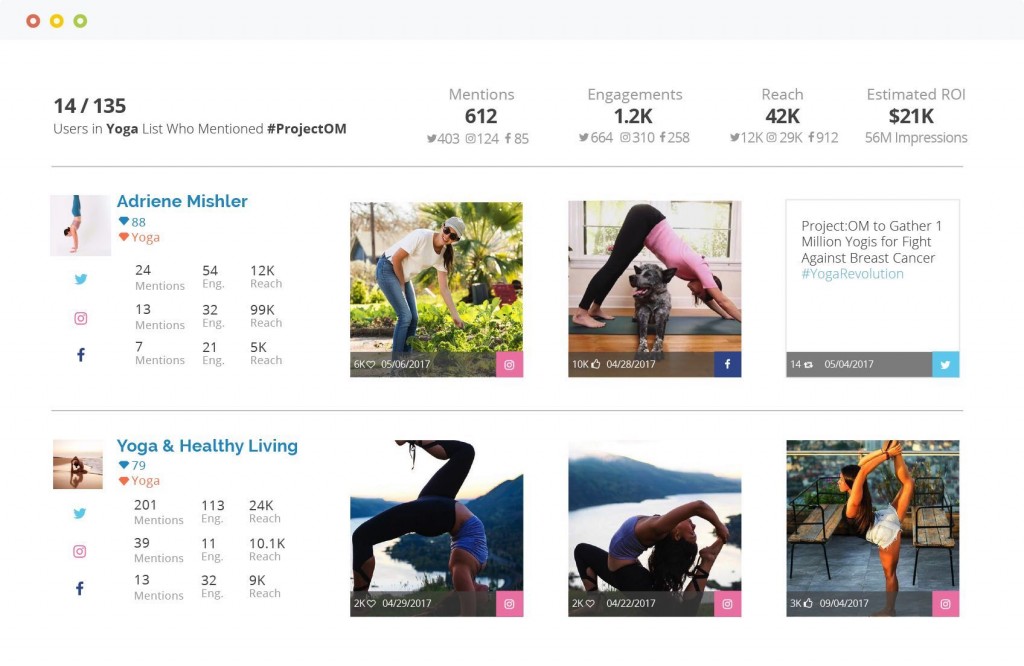 Our TikTok capabilities don't just end at influencer discovery. We provide comprehensive influencer performance metrics, allowing data to be at the forefront of the vetting process. And, Klear automatically aggregates all campaign-related content and measures campaign impact. Additionally, Klear Connect, our influencer communications portal, lets you direct-message, approve content, sign contracts, and pay TikTok influencers from within Klear.
Ready to get started on TikTok? Here's a great TikTok Influencer Marketing Guide to help get your creative juices flowing...
Personalized Campaign Notifications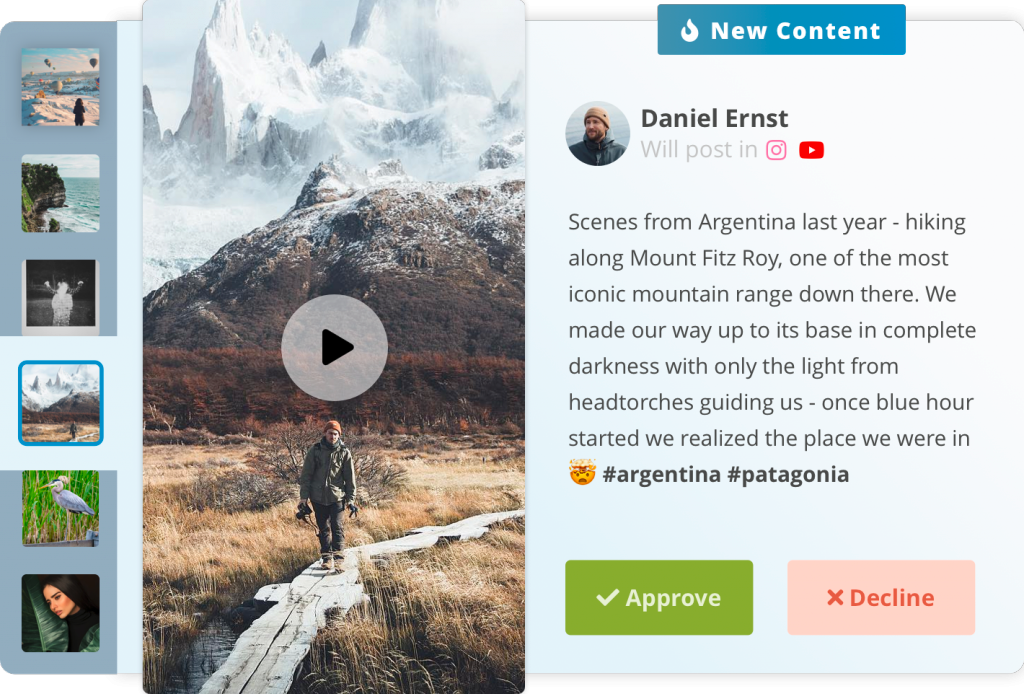 Get real-time updates on your campaign progress! Our new customized email notification feature lets you determine which team members receive specific notifications, ensuring complete transparency and total collaborations.
Email notifications are a great way to stay informed on campaign progress. But, for large teams, not all progress updates are relevant to everyone. Now, Klear users can customize campaign notification emails, to ensure all updates they receive are relevant to their campaign activity. For example, if your work is dependent on your team member completing a specific task, customize your notification settings to receive an update on that task. Campaign updates include: messages, content approval, signed agreements, real-time IG updates (for authenticated accounts), accepted invites, and more.
TikTok Influencer Analytics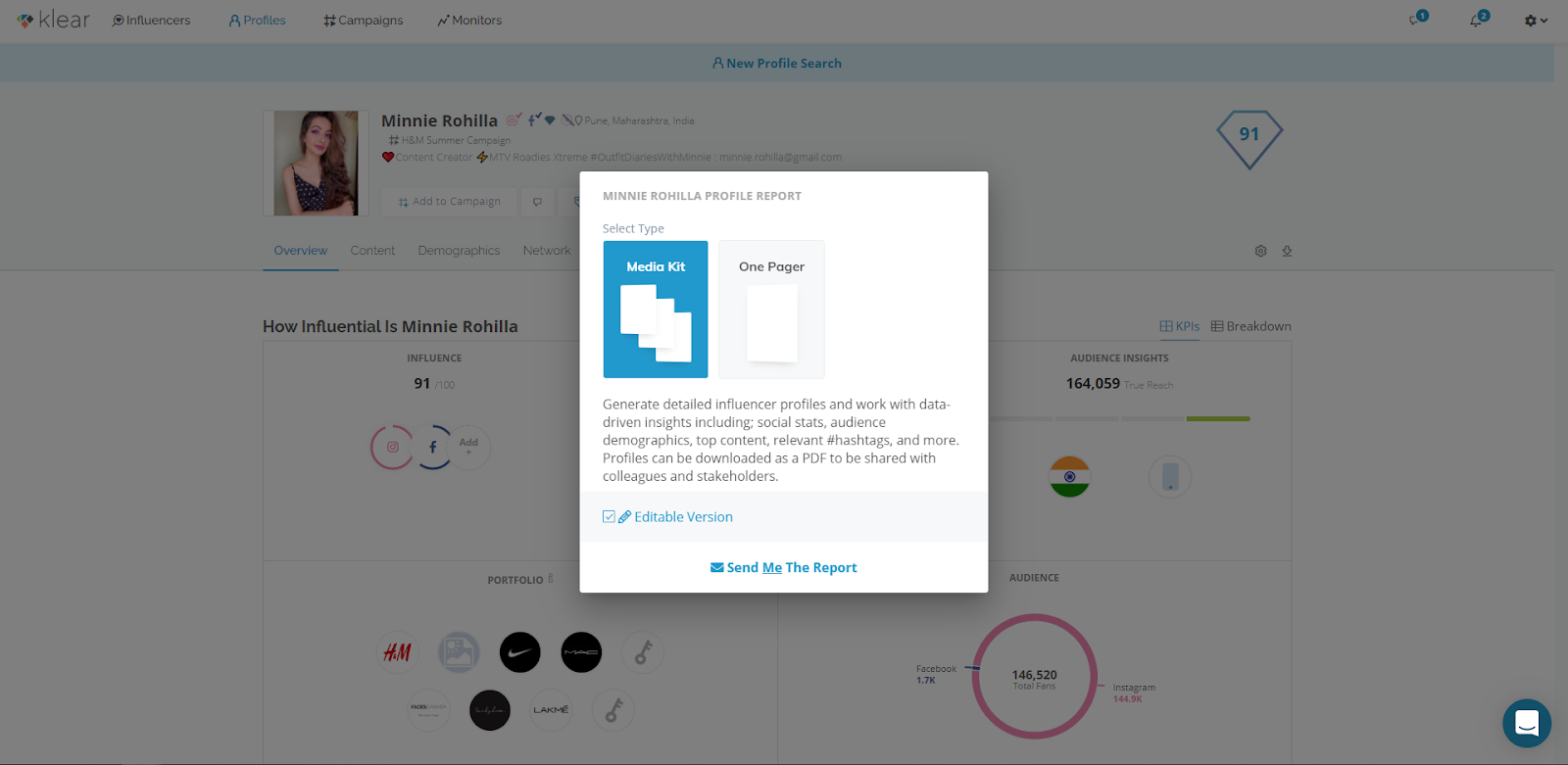 Klear's campaign reporting capabilities are already pretty great. Our technology automatically generates Influencer One-Pagers and Media Kits, which provide relevant performance metrics on potential partners to be shared internally and with stakeholders during the vetting process. And, Klear creates automated Campaign Reports offering a macro and granular analysis of the impact of an influencer campaign.
We've now taken our capabilities a step further. Klear users can now customize their reports by selecting "Editable Version", generating a Google-Slides link with edit permission. This gives you the freedom to adjust reports before sharing it with clients and stakeholders. All reports can be downloaded as a PowerPoint or PDF.
Native Email Client Integration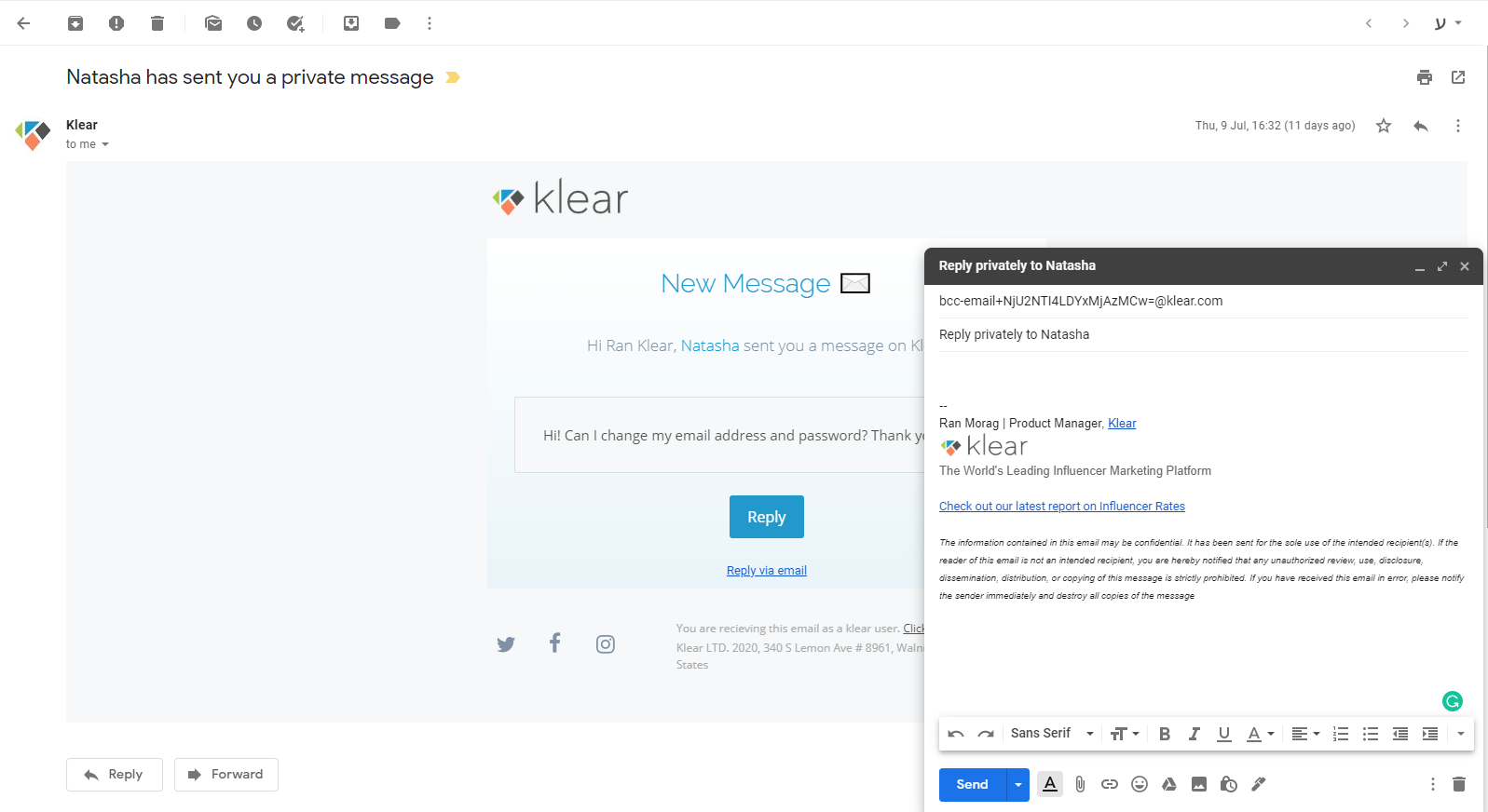 Influencers and brands can currently enjoy seamless communication using Klear's integrated messaging tool. All users receive an email notification once they've received a direct message. We wanted to make communication even easier, and now Users can reply to messages from their Email without logging into Klear. We know our clients are busy managing multiple campaigns. This feature helps to ensure that communication is easy and messages don't get lost. Simply click on the "Reply Via Email" or Reply to the Email. All communication, even that done by email, will be saved in the chat feed.
Want to learn how the new features can benefit your brand? Schedule a call with one of our influencer marketing experts and learn how Klear can help you elevate your influencer strategy.
Schedule a Demo