Having an innovative influencer marketing strategy means staying up to date on the latest industry trends. But, most importantly, it requires using an influencer marketing platform that supports any new developments in the industry. In the last year, we integrated TikTok into our capabilities, allowing customers to run complete TikTok campaigns. Now, we are thrilled to launch a NEW Twitch capability, allowing customers to discover Twitch influencers and measure Twitch campaign impact.
Why Should You Be On Twitch?
If you're like me, you're most likely scratching your head and thinking, "what in the world is Twitch?" Fear not boomer, or should I say Millennial. Here's everything you should know about Twitch, and why brands are beginning to incorporate the live stream platform into their strategy.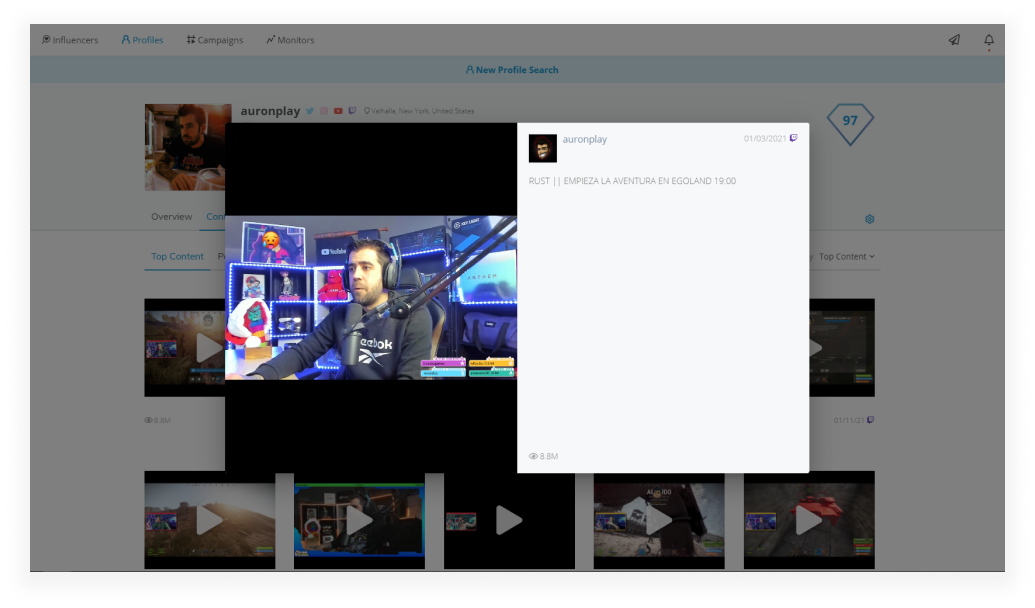 1. Twitch is About Live Content
Twitch is the largest live-streaming platform, where users can either watch or broadcast live or pre-recorded videos. The platform has more than 15M daily active users. So, we're talking about the ability to connect with highly engaged users.
And, remember how popular live content became in 2020? Live content is a great way to engage with an audience, even from a distance.
2. Gaming, Sports, Music, and More!
Twitch got its start as a gamer platform, where users would post and watch live-streams of video games. Some of the most popular games on Twitch are Fortnite, League of Legends, and Overwatch. However, Twitch has expanded to non-gaming content. Music live-streaming is really big on Twitch, thanks to a streaming partnership with Ulta Music Festival in 2015. And, Twitch has made streaming partnerships with both the NBA and NFL, further expanding non-gaming content into the sports arena.
3. Gen-Z Male User
82% of Twitch users are male, and 55% of all users are between the ages of 18-24. This means Twitch has an extremely targetted audience. And due to the specific nature of the content, these are users that are genuinely passionate about the content they are receiving. For marketers looking to engage with a high-intent, Gen-Z audience, it is a recipe for success.
Twitch and influencer Marketing
It's pretty obvious that Twitch is a great platform for engaging with a super-targetted audience. In fact, many brands including KFC, Gillette, Pepsi, and Hershey's are already leveraging Twitch in their strategy. So there is no reason you shouldn't either. To make sure that you can perform highly successful Twitch campaigns, we have now enhanced Klear's capabilities making it easy for you to vet Twitch influencers and measure Twitch campaign impact.
Discover and Vet Twitch Influencers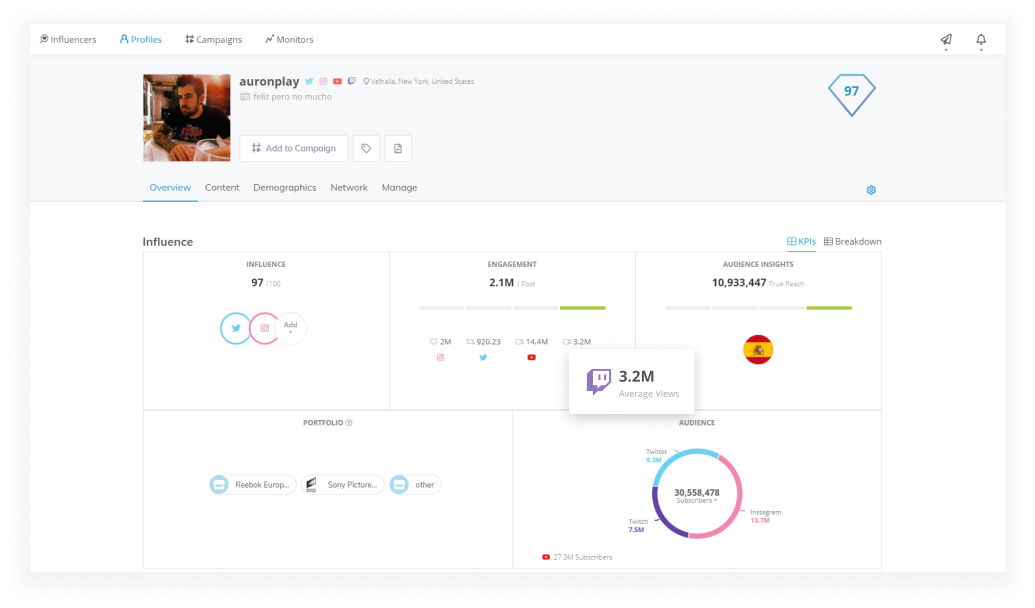 Vetting influencers is critical for ensuring successful collaborations. Klear offers in-depth influencer performance insights and audience demographic data across the leading platforms, and this now includes Twitch.
When reviewing an influencer profile on Klear, you can now add an influencer's Twitch user name enabling you to review relevant metrics including follower count, average views per stream, posting frequency, and top-performing content.
Measure Twitch Campaigns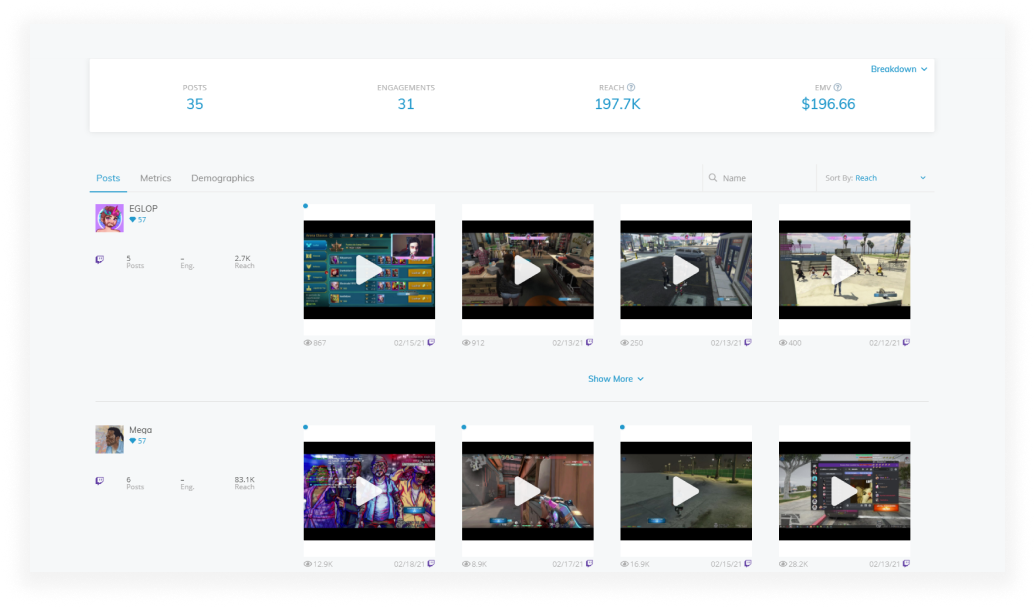 Klear's tracking capabilities automatically aggregated any relevant campaign content identified by your pre-determined campaign keywords or #hashtag. Now, our aggregation capability also includes all Twitch campaign content. Meaning, once you've identified your perfect Twitch collaborator, and invited them to join your campaign, you can track all the progress of your Twitch campaign using Klear! How cool is that?
Get Started with Your Influencer Campaign on Twitch
Ready to begin your Twitch journey? Schedule a call with one of our Influencer marketing experts and learn how to start running winning Twitch campaigns!
Schedule a Call