You Asked, We Listened
The goal of Klear is to ensure our clients have everything they need to run a successful influencer campaign. Sounds simple, right? As the influencer marketing industry grows, the needs of campaign managers mature and they require a tool that supports the goals of their campaign. We've noticed this at many different stages of a campaign; from sophisticated influencer search filters to measuring the ROI of a campaign. 
One of the main reasons Klear is able to be a tool that is completely aligned with industry trends is our users. Klear users are able to submit feature requests, which helps us understand how we can make our tool even better. We take these requests SUPER seriously, and they really drive our product roadmap. 
So, thanks to our amazing users, here are three awesome features we're thrilled to bring to Klear.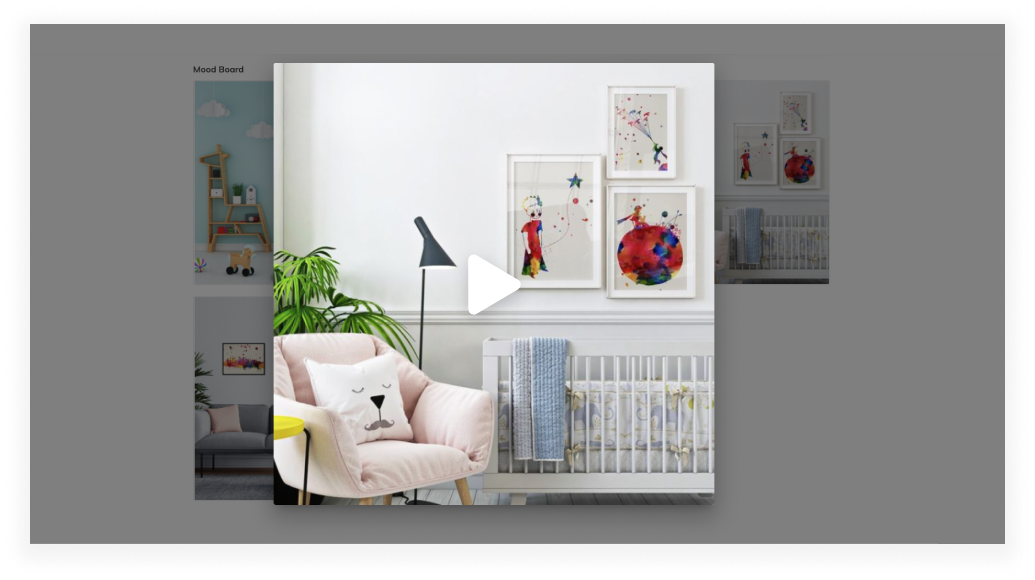 What are Klear campaign briefs?
Campaign briefs are an extremely critical element of a successful campaign collaboration. They are used to carefully convey the visual messaging of a campaign to your influencers by sharing content guidelines, dos and don'ts, and inspirational content. With Klear, clients are able to build mood boards, which act as a visual guide. In the mood board, clients can add sample images of what they expect content to look like. 
How are Klear campaign briefs improved?
Transparent collaboration is vital for a strong campaign and building lasting relationships. So, we are enhancing our mood board capabilities with the ability to include video content. This allows influencers to get a more comprehensive visual understanding of your campaign expectations. Allowing for both parties to be completely aligned and enter campaigns on the same page. 
And, that's not all! We also let your influencers save all photo and video content that is added to the mood board. Making it easier for them to refer back to when entering the content ideation phase.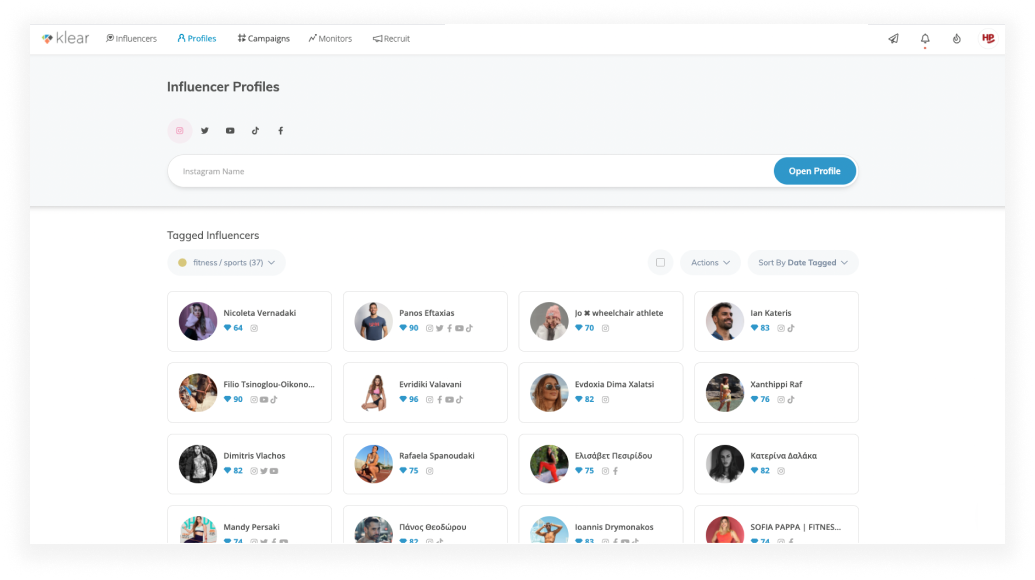 What are influencer tags?
If you're new to Klear, it's important to know about influencer tagging. This is an awesome feature that lets you tag influencers you think you might want to collaborate with in the future. Tags can be color-coded and named, making it easy for the entire team to view. 
How did influencer tags change?
Influencer tags are actually one of our most used features. In fact, Klear clients tagged 11,613 influencers with 1,060 different tags in just one month. Because this feature is so popular, we wanted to make sure Klear users were getting the most out of this beloved feature. So, we have completely updated our tagging interface, making this feature better to navigate and easier to use. 
Now, there is an easy-to-access drop-down that shows all of your tags as well as a search bar that lets you simply search for the desired tag. It doesn't even end there. Once you are inside a tag, you can sort the influencers by name and date tagged. Told you this was awesome!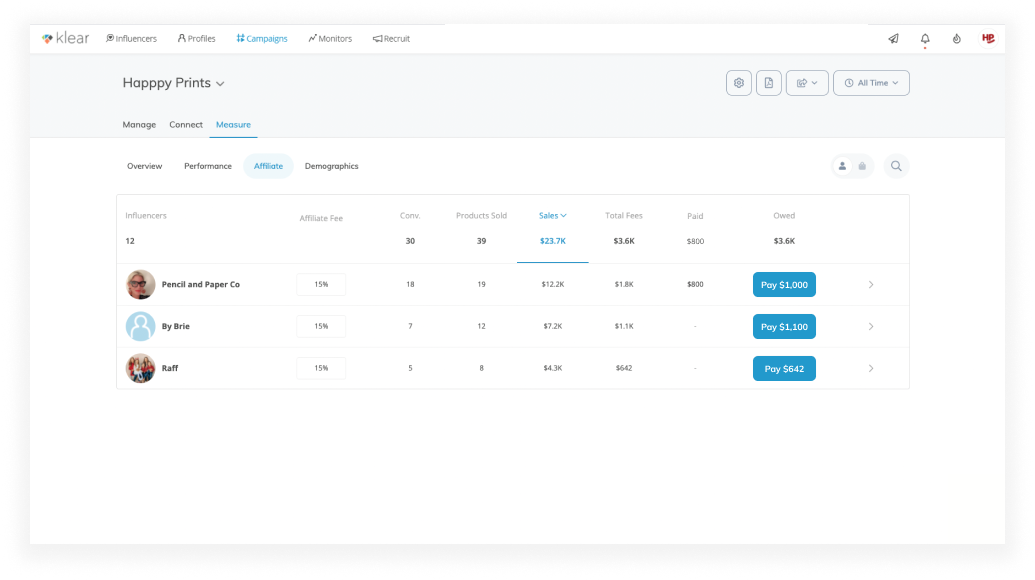 What is an influencer affiliate fee?
As more brands are leveraging influencer marketing for eCommerce goals, we have been developing our platform to better support sales-oriented campaigns. Part of this requires having features that enable strategic affiliate collaborations. With brands looking to achieve sales through influencer marketing, it's imperative to have a tool that not only monitors conversions but can estimate relevant affiliate fees.
How to automatically calculate affiliate fees?
We've launched a new "Affiliate Fees" with a campaign's Measure resource. This new tab will automatically calculate affiliate fees, based on a set rate you have put in and the number of conversions the influencer has achieved. With this feature, you can automatically pay your influencer, and all past payments will be displayed so you can have a visual record of amounts paid and amounts owed. 
We know transparency for large teams, so we hope this feature will help maintain alignment as you scale your influencer campaigns.
What Else Is New On Klear?
Klear is the ultimate tool for building and scaling your influencer marketing strategy. Want to learn about more awesome features that can support your brand goals? Schedule a call with one of the influencer marketing experts.
Schedula a Call