Table of Contents
How to Discover Influencers

How to Choose the Perfect Influencer

Conducting Ecommerce Influencer Outreach

Creating and Tracking Your Influencer Marketing Campaign

Creating Ecommerce Influencer Success with Klear

See eCommerce Success With Influencers 
Influencer marketing has become an essential part of eCommerce, especially with the rise of social media. By partnering with influencers who have large followings, brands can reach a wider audience. This gives you more chances to increase sales and build lasting brand affinity. But first, you'll need to create an eCommerce influencer marketing strategy — and we've got you covered with Klear-cut steps.
Here's how you can use influencer marketing to power your eCommerce sales, from discovery to measuring ROI.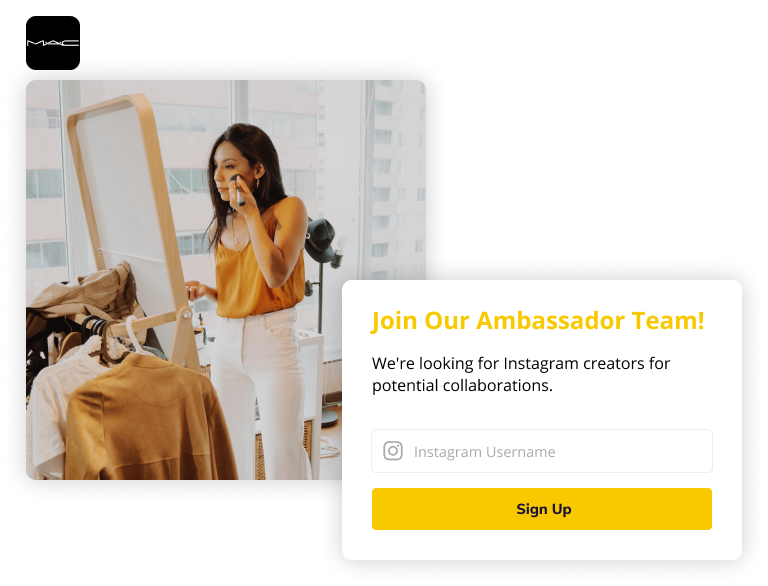 How to Discover Influencers
Some influencers have built such a following that they need no formal introduction. But for many brands, hiring the likes of Kim Kardashian or Pewdiepie is out of budget. 
One option to find influencers is to use an influencer agency. These agencies can be pricey, but they have high-value, in-house connections to content creators in a range of industries. They can make introductions and manage the entire relationship for you.
Word of mouth is another option. See who your customers already know and trust. Choosing influencers they love can help you build greater brand awareness with lookalike audiences.
An easier way to discover influencers is to use a dedicated influencer tool like Klear. With discovery capabilities based on geographic location, audience size, interests, and other factors, finding the right eCommerce influencer has never been easier.
And in some cases, you don't have to dig deep to find a goldmine of potential influencers — just check your current customer base. Who better to partner with than people who already know your brand and buy from you? They have real experiences to share with their followers and can promote you authentically.
Klear's new eCommerce feature helps you identify existing influencers in your customer base by collecting social details. Klear makes this stage easy by letting you pick a method of social detail collection that best suits your customer journey. Options include an integrated pop-up, a social details input field during sign-up, and options within the customer's account settings. Details will be automatically aggregated to your Klear workspace. Using our AI algorithm, you can easily identify profiles with strong social media impact. 
This capability enables you to easily run influencer loyalty programs with your existing customer base and automates the entire process of collecting social details and identifying relevant influencers. 
Klear's capabilities extend beyond your own customer base. If you're looking to identify influencers outside of your network, what better place to look than your competitors? You can also use Klear's brand search filter to discover influencers collaborating with a specific brand.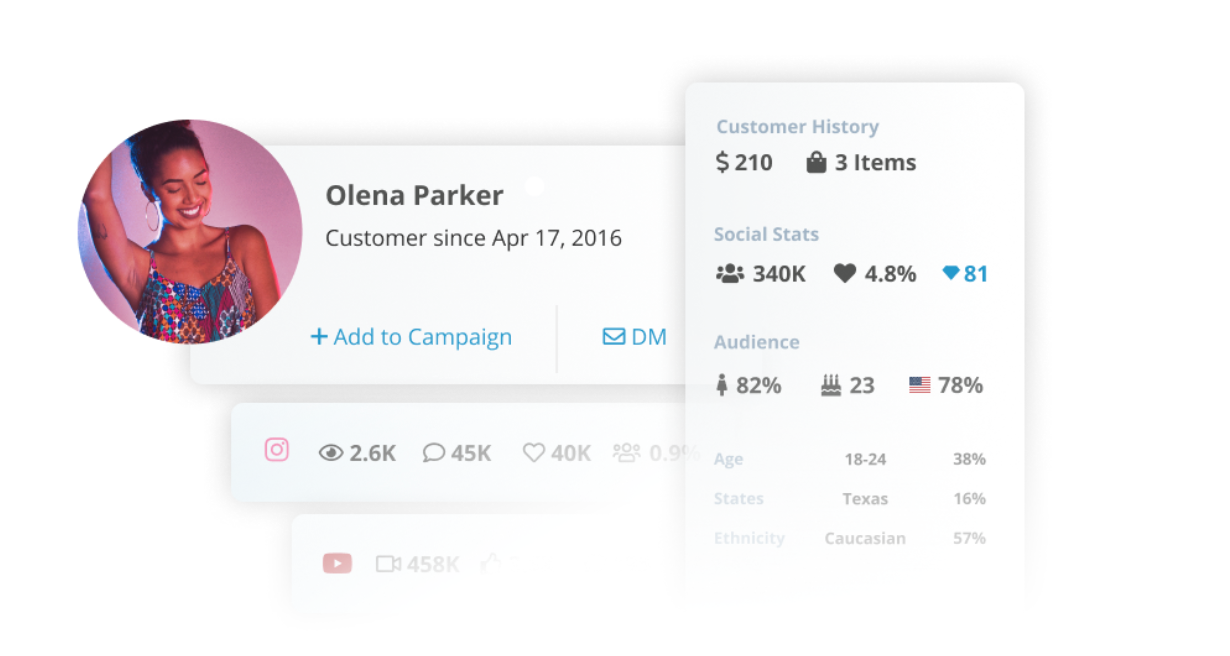 How to Choose the Perfect Influencer
Influencers aren't always as they seem. While follower count and the types of content they post tell part of the story, you owe it to your business to dig deeper. Things like engagement rate, target audience, and the number of fake followers can all impact your influencer marketing for eCommerce, for better or worse.
When choosing the right influencers for the long term, ask questions like:
Does this influencer share my target audience?

Is this the right influencer to represent my brand?

Does this influencer fit my budget?

Does the influencer content (e.g., blogs, video content, social media posts) resonate with my brand and audience?

Is the influencer well established?

Does the influencer have a presence on my desired platforms (e.g.,

TikTok

, Instagram)?
Using Klear's data-driven influencer technology, you can easily identify collaboration opportunities in a matter of seconds. All collected social profiles receive a Klear influencer score — a 0-100 score we created using thousands of metrics to easily detect social media influence. 
For marketers, time savings are paramount. Klear makes it quick and easy to evaluate potential influencers with our vast influencer metrics. Assess an influencer's audience demographics to ensure their reach aligns with brand goals. Check audience authenticity to protect against fake followers. Set flagged keywords to ensure an influencer aligns with your brand values. Anticipate an influencer's potential by evaluating performance metrics such as engagements and true reach — and this is just the tip of Klear's influencer vetting potential.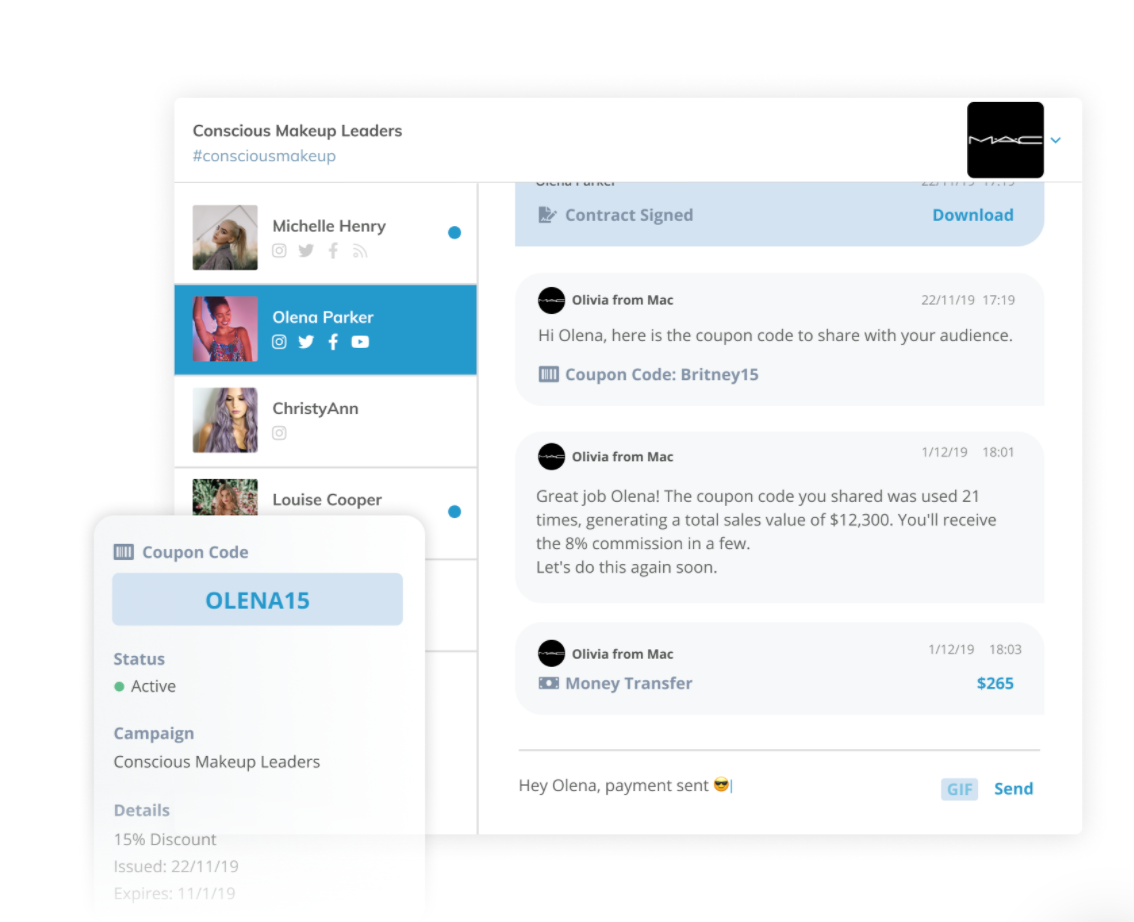 Conducting Ecommerce Influencer Outreach
Every marketer knows successful influencer campaigns are based on good relationships between you and your influencers, and all healthy relationships require strong communication and trust. When starting any new influencer relationship, you'll want to craft a message that gets opened and is compelling enough to receive a response.
Using templates can make this part easier and more impactful. Most of the time, communication with influencers takes place via email. This is what most influencers are used to, plus it gives you an easy way to track your messages, see if they get opened, and follow up if necessary.
This part of influencer marketing for eCommerce works well if you're using customer influencers. Chances are, they've already received other communications from you and will recognize you in their inbox.
If you're not targeting current customers as brand ambassadors, you'll want to craft an attractive offer to get your influencer on board. Let them know what's in it for them. Get them excited about partnering with you.
You might even offer a free gift to jumpstart their content creation. ROI is one reason why many brands choose a micro-influencer over a macro-influencer or mega-influencer; they often work for lower fees or in exchange for free products. It's a win-win!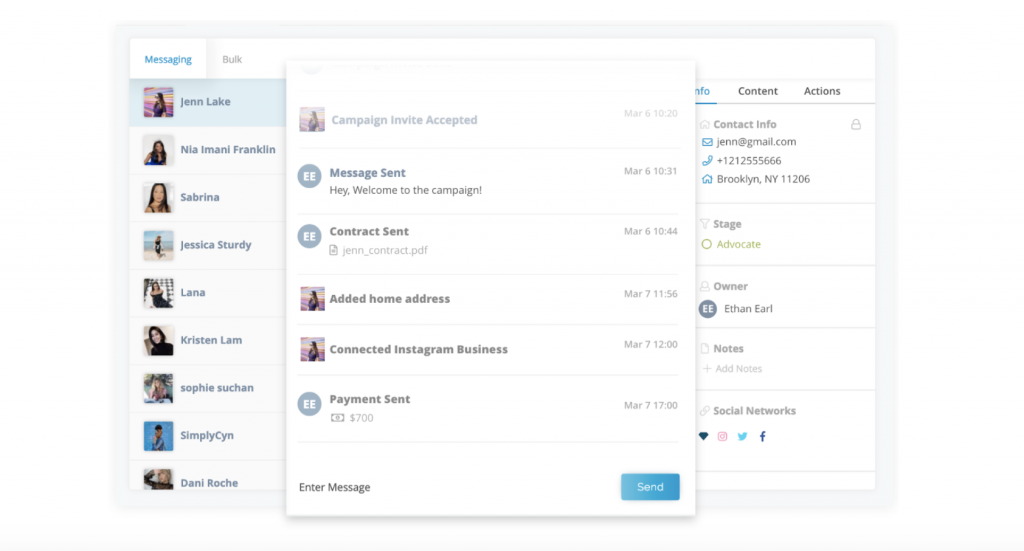 Klear's collaboration portal enables you to:
Send mass messages and direct messages 

Share and sign contracts 

Share and approve content 

Process payments

Track seed products and gifting

Share coupon codes and affiliate links
Facilitate transparent communication with your influencers and set clear deliverables that foster trust for both parties.
Creating and Tracking Your Influencer Marketing Campaign
Once you activate your eCommerce influencers, you'll need to track their content, engagement rates, and other metrics to see how they're helping your brand succeed. To do this manually, you'll need to visit their social media profiles and look for content they've made for your brand. You can also check to see how many likes, shares, and comments their content has received and how much website traffic you're receiving from those social media platforms. 
An easier way to do this is to use an influencer marketing tool like Klear. With an integrated influencer collaboration portal, Klear makes managing campaigns with multiple influencers easy and hassle-free. First, say goodbye to messy email threads. All influencer communication can be done within Klear. Then, communication can take the form of a mass blast to the entire campaign or as an individual direct message. 
With Klear's in-app influencer Collaboration Portal, you can directly invite influencers to join a campaign and share a campaign brief. Since Klear is fully integrated into your customers' account settings, all briefs are branded, so there is a visual flow to all material they receive.
Klear generates coupon codes and affiliate links that eCommerce brands can immediately share with influencers. Klear automatically tracks all incentives and generates a report on clicks and conversions so you can track campaign success. 
All affiliate links and coupon codes can be customized to suit your campaign and/or influencer, including code name, value applied, and expiration date. All actions can be done within your Klear workspace, letting you centralize your entire workflow.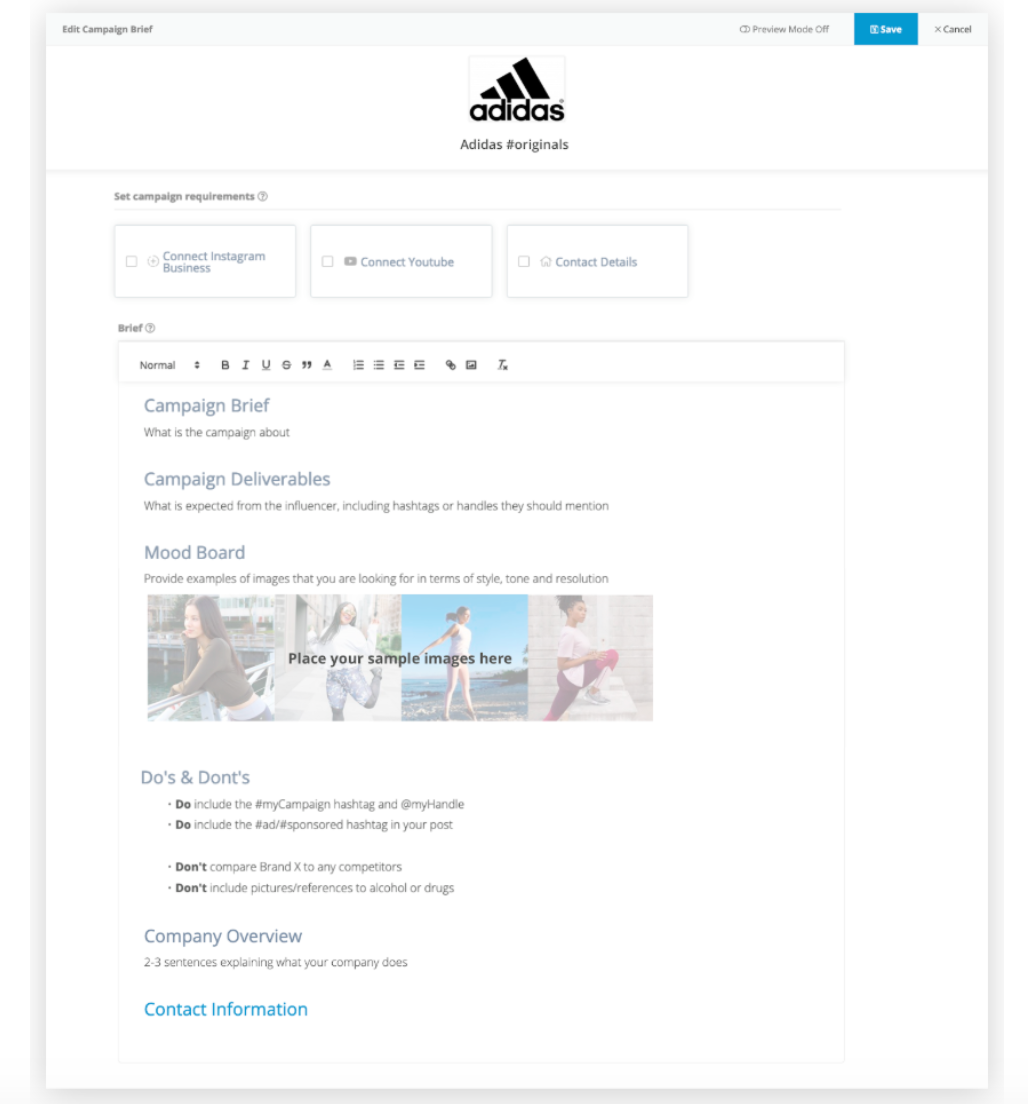 Creating Ecommerce Influencer Success with Klear
We are thrilled to announce a new suite of features that empowers you to increase eCommerce sales with influencers. This full-scale eCommerce influencer solution allows you to integrate Klear with your eCommerce platform and run end-to-end influencer programs that boost sales revenue, initiate user-generated content, and increase brand visibility. 
With our new eCommerce capability, you can:
Integrate Klear with Shopify, Salesforce, WooCommerce, Magneto 2, or any eCommerce platform you like

Automatically collect your customer's social details

Vet influencers in your client base 

Create, share, and track coupon codes and affiliate links

Easily communicate and collaborate with influencers 

Identify influencers who work with competitors
Our new features enable end-to-end influencer eCommerce programs, from an integrated pop-up to collect social details to the ability to send and track coupon codes. All of your influencer sales needs can be achieved using Klear. 
Want to learn more about our capabilities for influencer marketing for eCommerce? Schedule a meeting with one of our influencer marketing specialists and learn how you can increase eCommerce sales using influencers and Klear.
Learn More