Identifying the perfect influencer for a campaign is no small undertaking. But, with a sophisticated influencer marketing tool you're able to leverage data-driven influencer insights, that ensure you are collaborating with authentic influencers that will generate real impact. Now, for the first time in the history of influencer marketing, Klear empowers users with a 
Custom Brand Score
which is an automatic score set by customizable brand parameters. Enabling you to not only identify influencers with real impact, but who perfectly support campaign goals.
What Is A Brand Score? 
Klear's new brand score feature is an incredible new tool that helps brands identify influencers that align with brand goals. You're probably thinking, "Klear already offers a score when I search for an influencer?" That's correct. The score that you're used to is the Klear score. Now, when discovering new collaborations, a new score will appear next to the Klear score in your brand color. This new score is the Brand Score.
Brands Score vs. Klear Score
The Klear Influencer Score is a 0-100 score which identifies the strength of a social media user based on fixed indicators. The Brand Score is a customizable score, where you set the relevant parameters for your brand including audience age, gender, location, and topic. Meaning, this is a new scoring capability that is focused on how well an influencer aligns with your brand goals.
How Should You Use The Brand Score
The Brand Score feature helps you identify influencers that are relevant to your brand and/or campaign. Once you determine the goal of your campaign, you can set specific brand score parameters which will score the influencer based on your specific criteria.
Brand Score Parameters
Audience Age

Audience Gender 

Audience Location 

Audience Topic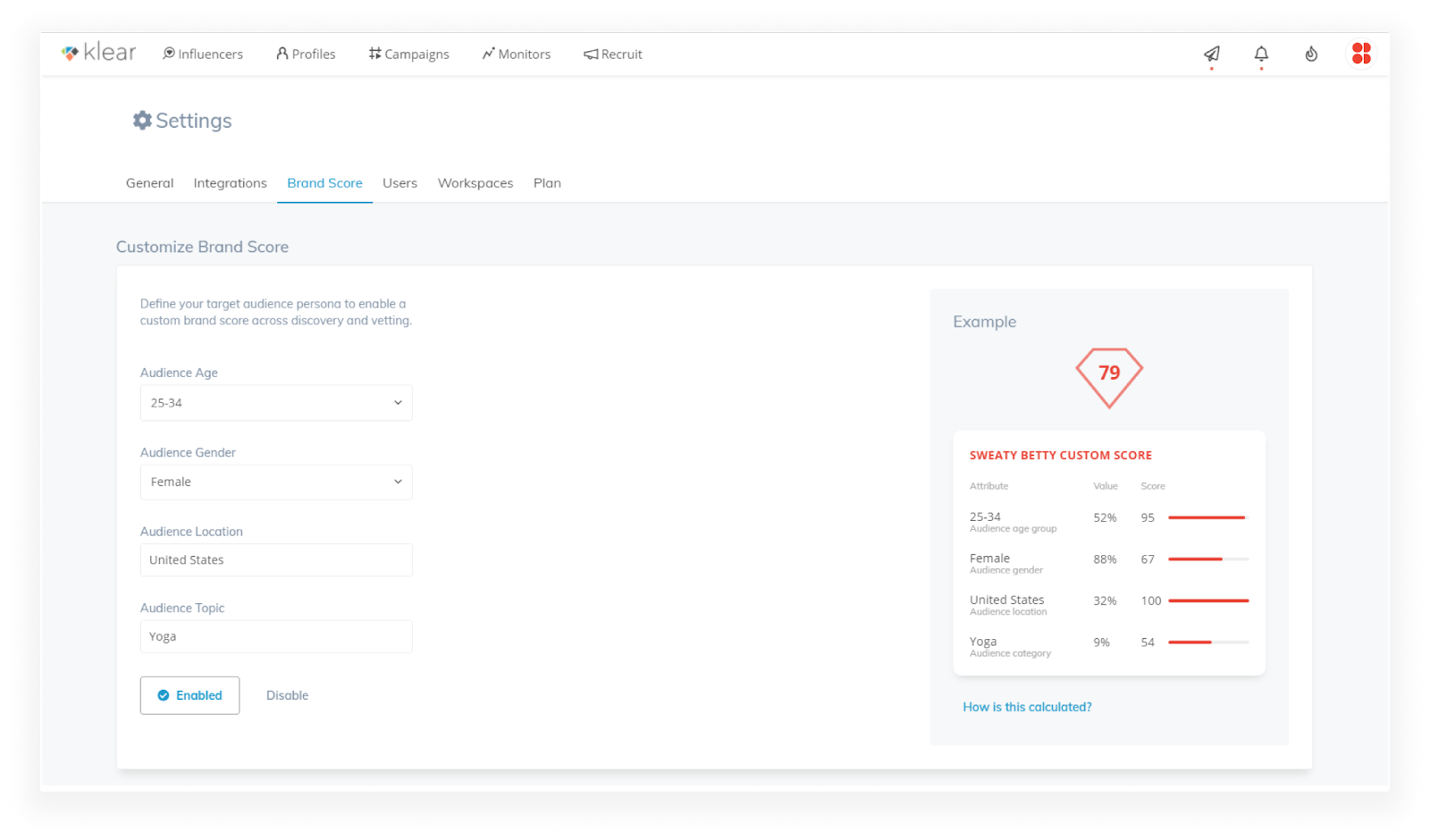 These customized parameters ensure that you are discovering influencers whose audience aligns with your campaign and will be interested in your content. Afterall, the power of an influencer is about the identity of their audience. With the Custom Brand Score you ensure that you are collaborating with influencers' whose network supports your objectives.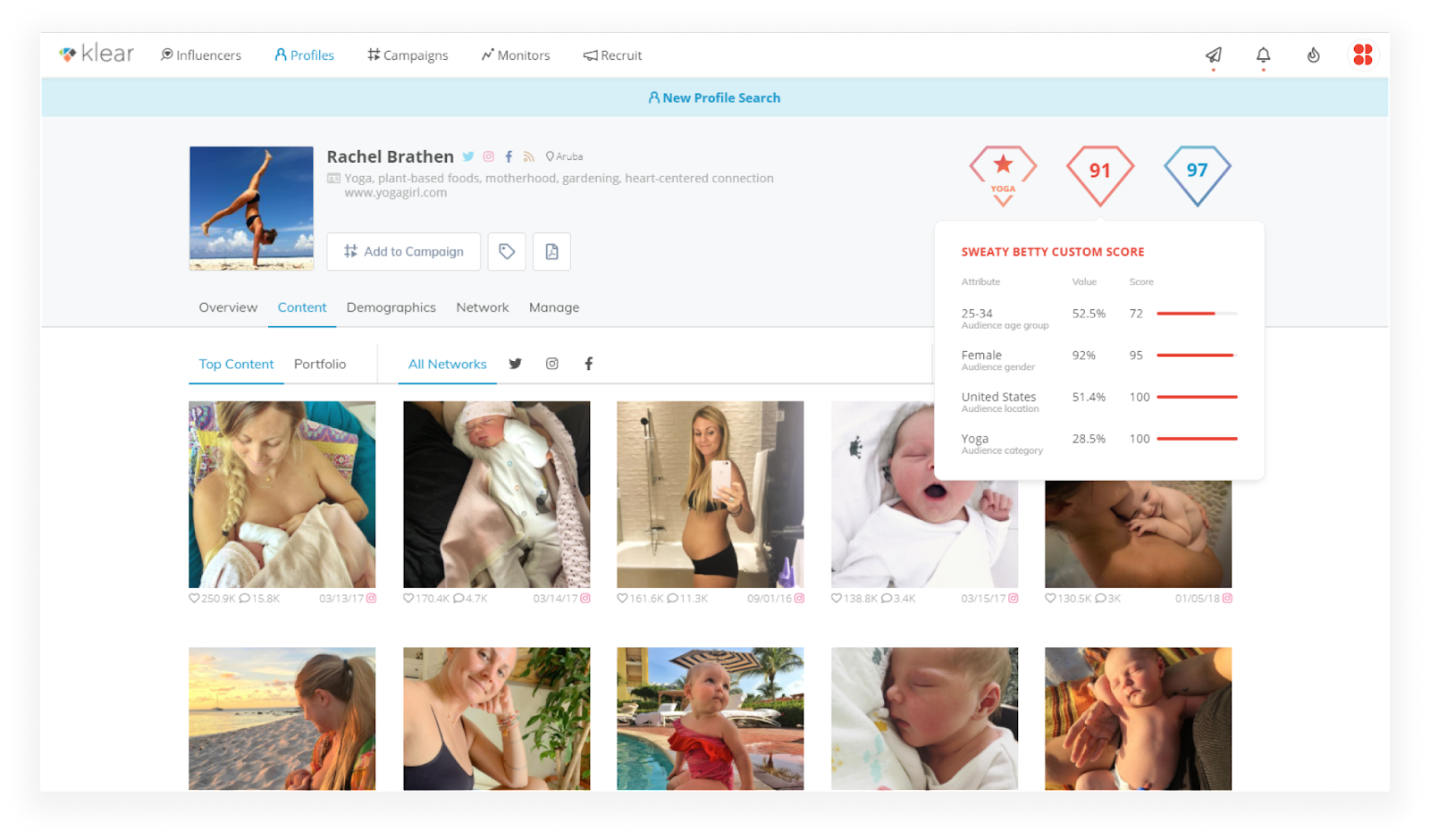 Once you set your brand score it will appear next to the Klear Score, in your brand colors. Each customized parameter receives its own score which is independently based on industry standards. For example, if your customized audience age as 50-64 a, which is a less common demographic, influencers with only 2% of their audience in that age bucket will get a 75 score.
Set Your Customized Brand Score
Your customized Brand Score can be set in your account settings. To learn more about how this feature can help you run a strategic influencer campaign schedule a call with an influencer marketing expert.
Schedule a Demo