Have you caught yourself thinking, "should my brand be on Instagram Reels?" You're not alone. And, the simple answer is… yes!
It can be easier for users to adopt new products before brands. But, fear of the unknown should not keep you away from this exciting new feature, especially when it comes to your influencer strategy. Just as brands have begun to leverage TikTok into their strategy, Instagram Reels are emerging in many influencer campaigns.
To help get you started, we've created a helpful guide that introduces you to Instagram Reels and explains how to optimize short-form video content in your influencer strategy.
What is an Instagram Reel?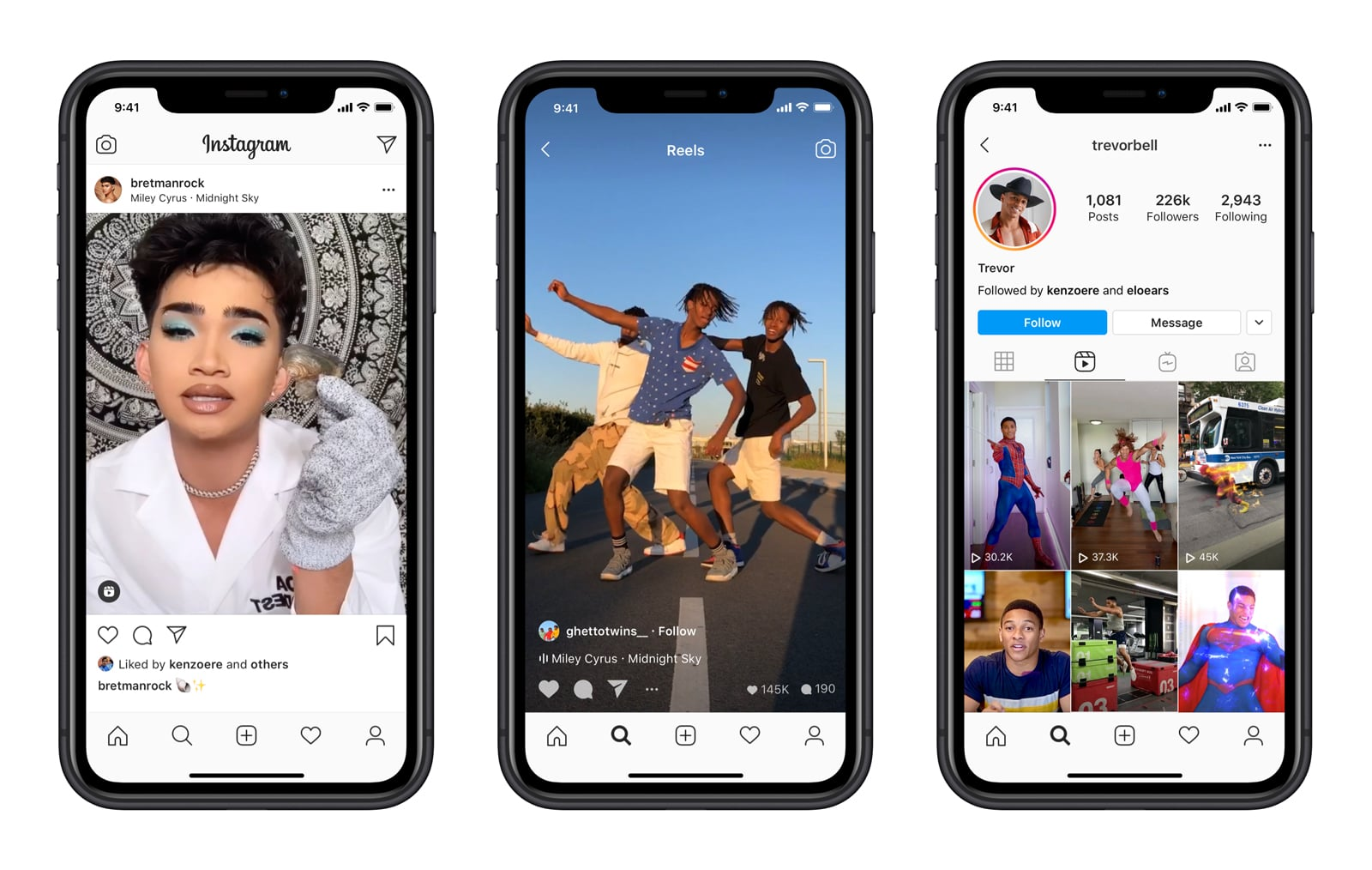 Ok, boomer, let's do this.
Launched in August 2020, Reels are multi-clips videos that can be up to 30-seconds. The videos can be edited with filters, text, and audio. There are many different features for editing creative reels like video-speed, hands-free, or "remix" which lets you record your videos next to another video.
The content of a reel is completely dependent on the creator. A reel can vary in format: informative, comedy, dance, song, etc. But, typically, the best reels maintain witty humor. Remember, it's just 30-seconds so you have to capture the viewer's attention quickly. Personally, anything with Pattie LaBelle does it for me, if you know you know!
How To Create a Reel
Creating Reel is pretty straight-forward, and you follow about the same process you would when creating a feed post. Now, when you have a new content format to choose from Post, Story, Reel, or Live. Click Reel, and get started.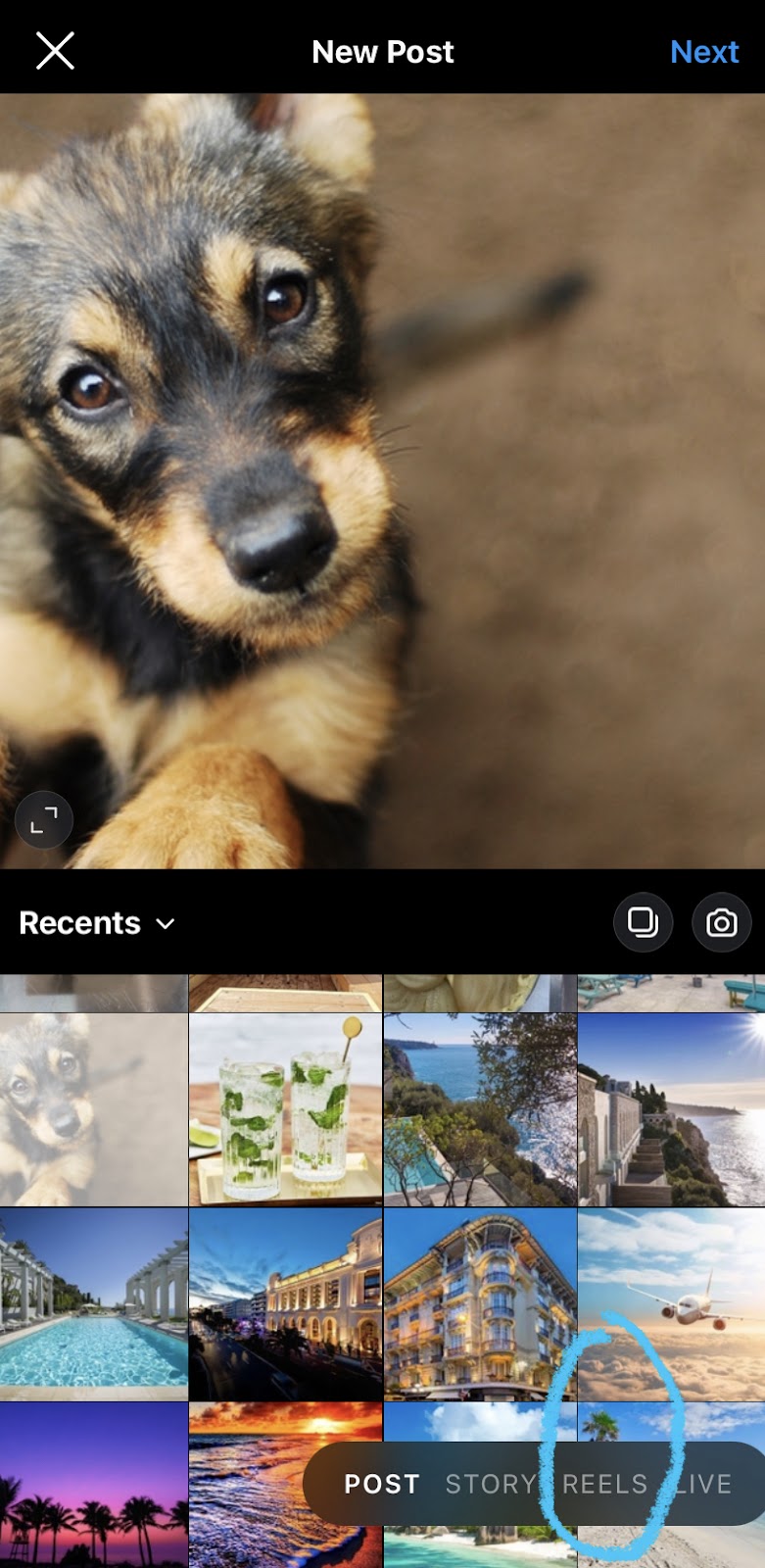 Once a Reel is published it can be shared with the entire Instagram ecosystem if you have a public account. Reels can be discovered in the Reel feed or in the Explore tab on Instagram. This is really great for brands looking to connect with new users or demographics.
How Are Brands Using Reels?
The effervescent tone of Reels lets you present a funnier or light-hearted side of your brand to a potentially new audience. It's not only the place to let your hair down and not take yourself too seriously, but this is where you will capture social media users that are really into internet culture.
If you're rolling your eyes and thinking, "what is internet culture?" Or, thinking how can I be carefree while completely at the intersection of trending youth culture. Trust me, I get it. But, most internet culture is a pile of contradictions that somehow works. There is no real recipe for what will go viral and what will get a cult following. That's why it's almost better to not take yourself too seriously and to dust yourself off and try again.
Take Warby Parker's fun video showcasing different eyewear styles in a silly persona video.
Reels and Influencer Marketing Examples
Once you get your understanding of Reels down they can be great to incorporate into an upcoming campaign. Many brands have already worked with influencers to create dynamic content on Reels, honestly, you'll be seriously impressed at the quality of these Reels.
Here are some fun collaborations to inspire you as you begin your Reel journey.
FitBit X Meg Boggs
FitBit is a healthy-focused smart device, and Meg Boggs is an amazing fitness and body positivity influencer. This collaboration highlights the inclusivity of the FitBit brand and promotes an important message related to wellness culture.
Dyson Hair X Chloé Bleinc
Chloe is one of those french influencers who is naturally cool, c'est la vie. She partnered with Dyson Hair to make a cute Valentine's Reel with her boyfriend set to Britney Spears' slumber party, while he attempts to do her hair. It's cute, relaxed, and easily promotes the fun of the product.
Abercombie X Micaéla Verrelien
For those of you who didn't know, Abercombie is on a major brand rebound thanks to their new inclusive influencer strategy. In this Reel, Micaéla promotes the brand's Change, Unity, and Equality campaign and impressively highlights the brand's justice collection. I mean, three outfits in under 30-seconds.
How To Track and Measure Instagram Reels
I hope by now you're convinced that you should begin incorporating Reels into your influencer strategy. If that's the case, awesome, but it's important that you have sophisticated technology that will enable you to monitor and measure your campaign effort. Tackle your digital strategy a step further and track your reach and monitor your competitors with Meltwater's Social Listening tool. Using Klear, you can aggregate and measure the impact of campaign content. Meaning, you can analyze the actual ROI of incorporating Reels into your campaign.
Sound too good to be true? Schedule a call with one of our influencer marketing experts and learn more!
Schedule a Demo