Staying on top of your influencer marketing game means staying on top of your competition. In fact, it is a common belief that competition keeps you on your toes and will push you to achieve more. That is why it is important to perform regular competitor audits.

A competitor audit will help you dissect your competitor's (yes, I said it again) influencer marketing strategy, as well as present a greater vision of your industry's ecosystem. It will allow you to segment your competitor's target audience, discover key values, and identify gaps in the market. To help get you started, we have created a FREE Competitor Audit Template, to help guide you on your influencer journey.

Download Free Competitor Audit Template
How To Perform a Competitor Audit
While these two new features are great on their own, they are extremely useful when performing a competitor audit. 

What is a competitor audit?
A competitor audit is an important research component of your influencer marketing strategy. It allows you to uncover your competitors' influencer strategy, discover opportunities for success, and identify market gaps that no brands in your industry have yet to take advantage of. Klear's influencer marketing technology is the perfect resource for performing a thorough competitive assessment. 

Step 1: Review Competitor's Social Media Presence
Review your competitor's overall social media presence. Look at the main channels that your competitor uses and the recent influencer campaigns that they have run. Identify a successful campaign that can be used to evaluate the brand's influencer marketing strategy.
Step 2: Discover Influencers That Have Collaborated With Competitor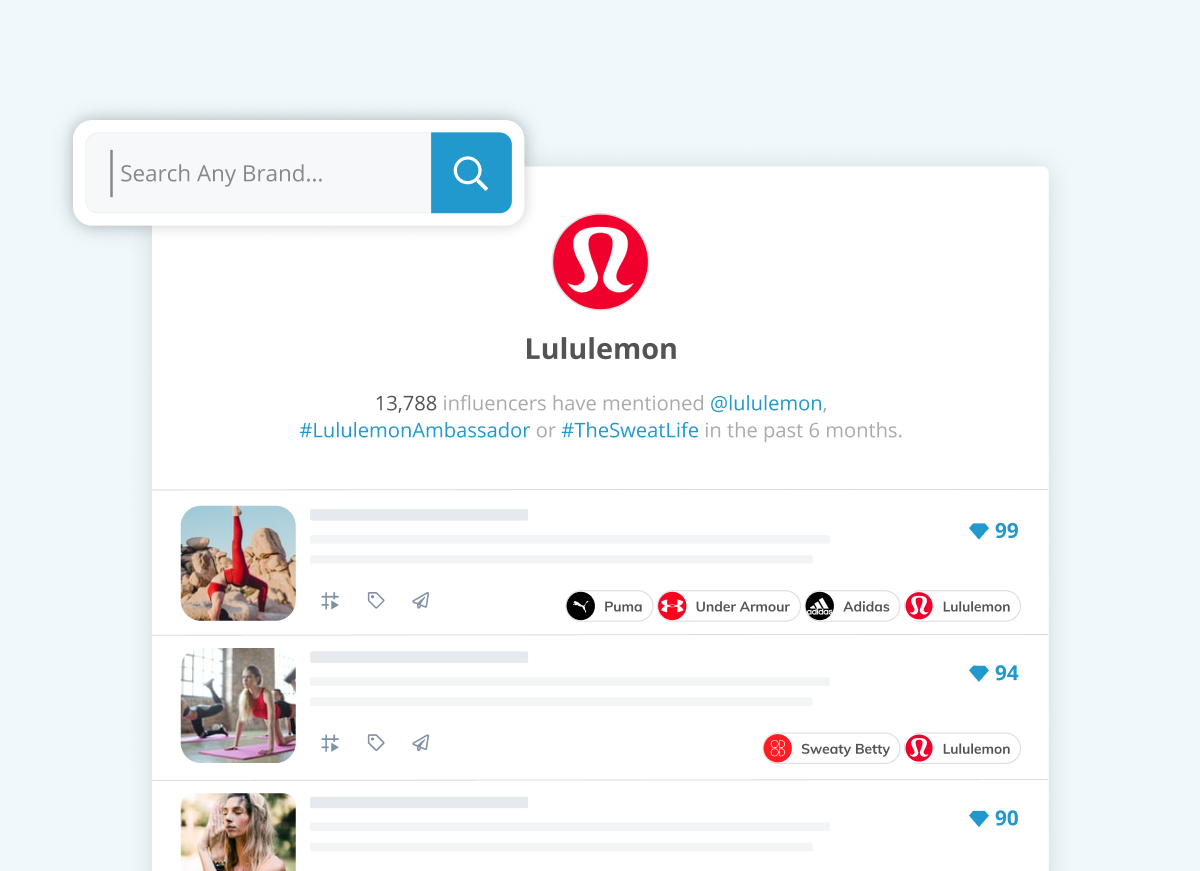 Using Klear's brand search filter, search for your competitors, and discover which influencers the brand has collaborated with. Review collaboration content and identify the goals of your competitors and the type of audience they are trying to connect with. This can offer a better understanding of your competitor and what type of market they are penetrating. 

Step 3: Perform Data-Driven Review of Your Competitor's Influencers
Take a deep dive into your competitor's influencer metrics. Understand the type of influencer the brand is collaborating with, and identify success criteria your competitor uses for selection. Additionally, leverage Klear's vast content portfolio, and review all brands that an influencer has collaborated with. This will help you understand why a specific influencer may be appealing to your competitor, and offer inspiration for future collaborations.

Step 3: Identify Values That Your Competitor is Promoting
Look at several examples of your competitor's campaign content. Identify values that the brand is conveying through the content. Understand how these values fit into your industry ecosystem, and if you should be participating in similar discourse with your audience.

Step 4: Evaluate The Network Your Competitor Engages With
Identify which demographics your competitor is targetting. Use Klear's audience technology to review your competitor's audience. Identify key demographics trends including gender, age, location, and interests, and pinpoint untapped markets and areas of penetration for your brand.
Step 5: Takeaways
Determine key lessons from competitor audit. What can your team take away from the review, and what can be successfully applied to your strategy?
Download Free Competitor Audit Template
Let's Talk About Your Influencer Strategy
Klear is always releasing new features to ensure that our platform is providing a relevant experience that aligns with market trends. To learn more about how our features can support your brand's goals, schedule a call with one of Klear's influencer marketing experts.
Schedule a Demo